Bollywood Bides Farewell To Sushant Singh Rajput Amidst Tears
It is no longer news that one of Bollywood's favourite young actors, Sushant Singh Rajput well known as Manav in the Zee World series, 'Sacred Ties' (Pavitra Rishta) is dead.
Sushant was cremated at the Pawan Hans Crematorium at Vile Parle in Mumbai on Monday afternoon. In attendance to say their final goodbye to their friend and colleague include Shraddha Kapoor, Varun Sharma, Kriti Sanon, Mukesh Chhabra, Abhishek Kapoor, Mukesh Chhabra and many others.
According to media reports, the 34-year-old Kai Po Che actor was found hanging in his room at his Bandra residence in Mumbai by a servant yesterday, Sunday, June 14. Ever since the news of Sushant's unfortunate demise, there have been speculations about what made the actor take such a drastic step.
According to one of Sushant's servants, the 'MS Dhoni: The Untold Story'star has been quite disturbed in the last 10 days and was not keeping well for the last three days. It was also reported that he wasn't talking much with anyone lately. The domestic servant also added that Sushant had told them that while he had paid off his debts, he isn't sure if he will be able to pay their salaries now.
Also, media reports suggested that Sushant was battling depression for a couple of months and was getting treatment from Hinduja hospital.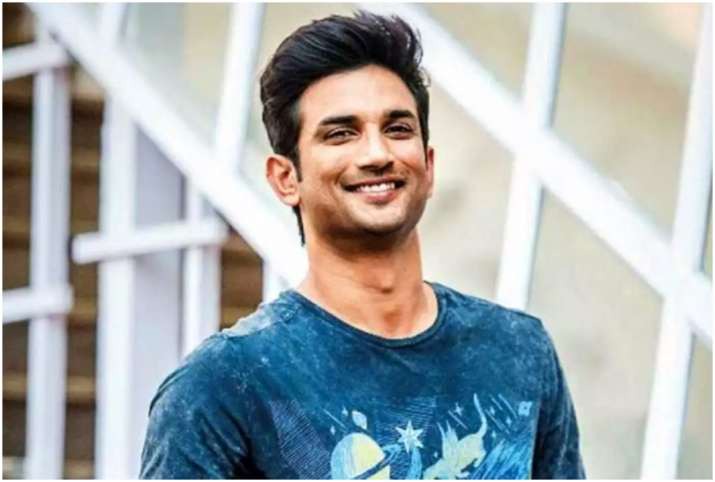 Latest reports reveal that Sushant's last call to his father was three days prior to his demise when he called up the house help in Patna, who worked at the residence of his father, and asked her to take utmost care of his father from the novel Coronavirus. "Please take utmost care of my father to protect him from coronavirus," he told house help Laxmi Devi.
Later, he personally spoke to his father and advised him not to go outdoors due to pandemic. Little did his father envisage that that will be the last time he will be hearing from his son.
After Sushant's sudden demise, when the Mumbai Police called to inform his father, KK Singh, a retired government worker, that his son had been found dead at his Bandra residence, on hearing the sad and unexpected news, his father immediately fell unconscious.
To sympathize with his family, a large number of people, gathered at KK Singh's house to be with his family.
The reason for his suicide, however, is not known but and an investigation is underway. His mobile phone and laptops have been sent to the forensics for further investigations. Also, the police recovered some items, including his medical records, during the course of the investigation. However, the post-mortem report said his death was due to asphyxiation by hanging.
Sushant was survived by his father, elder brother, and two sisters. He lost his mother when he was 16.
May his soul rest in peace