Abuja is a brimming and bustling capital city, located in the heart of Nigeria. Known as one of the fastest growing cities in the world, the city is not only the political hub of the nation but a ritzy lively city with much to explore.
Jumia Travel, the leading online travel agency, helps with 5 reasons to unravel the ritzy glamour of the Abuja capital city.
Attractions
Abuja has some of the best, most admirable and exciting attractions in Nigeria. It is home to several points of interest like the Abuja National Mosque (an eye-catching architectural masterpiece); National Church Nigeria; MagicLand Park; Julius Berger Water Front Park; Zuma Rock; Chad Basin National Park (for animal lovers to explore their zoological attractions); Sarius Palmetum; National Council for Arts and Culture and Abuja Arts and Crafts Village (for lovers of arts and culture to indulge); Gurara Falls, Aso Rock and Zuma Rock (impressive wonders of nature); Millennium Park; Shehu Musa Y ar'adua Center and so on.
Rest & Relaxation Spots
There are many rest and relaxation spots around this bustling city, which seems fair considering the day to day hassles of the typical Abuja life. Remember, all work and no play makes Jack a stressed and tensed adult, so take advantage of these spots to unwind, enjoy good music and relax. Some of the best places to enjoy a Friday night out with friends or to simply relax and unwind with a cold glass of your favourite drink while being serenaded with nice cool music, are the Habit bar and grill, Cubana Lounge etc.
Restaurants
Good food and varieties of mouth-watering and tasty local and intercontinental dishes, alongside a range of exotic drinks, awaits you at the scenic city of Abuja. The relish and delight that awaits your taste buds can hardly be expressed in words. It should instead be experienced. Restaurants like Habit bar and grill, 355 Steakhouse and Lounge, Obudu Grill, Dunes Continental Restaurant etc. are places to go for the best experience in fine dining.
Nightlife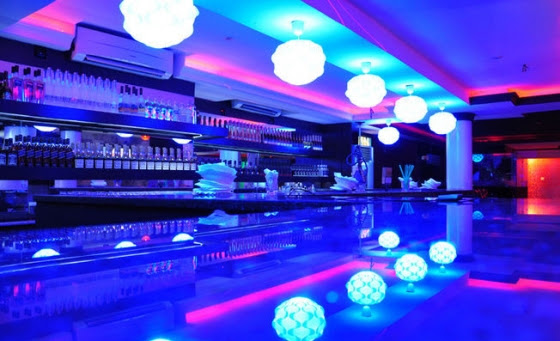 It's safe to say that much like Lagos, Abuja is a city that never sleeps. The razzle-dazzle of the city's nightlife is a whole other scene to explore. It's different and exciting. For the best nightlife experience in Abuja, the House of Cubana is one of the best places to explore.
Retreats And Getaways 
At one point or the other, we all need a sort of escape from the stress of our daily lives. Abuja is home to a number of paradisiacal retreats and getaways that provide you with a soothing and suitable escape from the hustle and bustle of your daily life. The Caledonian Suites and Cubana Hotels and Suites offer some of the best facilities and services to enhance your leisure getaway.